Proud, Pip - A Bird In The Engine
Regular price
Sale price
$19.81 USD
Unit price
per
Sale
Sold out
Pip Proud
A Bird In The Engine
2014 Superior Viaduct
In the late '60s, Pip Proud recorded two of the oddest records ever to come out of Australia—Adreneline & Richard and A Bird in the Engine—before vanishing into obscurity for the better part of three decades. Often called the "Australian Syd Barrett," Proud actually released his second album in 1969, a year prior to The Madcap Laughs, and developed his indigenous psychedelia in virtual isolation. 
A Bird in the Engine is even more rare than his debut. From the extraordinary "Eagle-Wise" to the remarkable title track (which includes the uncredited performance of a friend hitting a cardboard box with a microphone), Proud's unrestrained genius is laid bare, a delicate tension of simple melodies and maddening form.  
While other compilations of Proud's music have been released in recent years, this is the first time A Bird in the Engine has been reissued in its original format. Recommended for fans of Alvarius B., Donovan and Jandek.
Share
View full details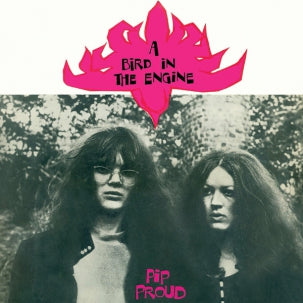 Please Allow 1-2 Business Days For Shipping